ESSENCE ALLEN
By the numbers: Allen finished the year with 601 kills, 453 digs, 179 assists, 92 blocks, 90 aces for a Tatum team that reached the regional tournament for the first time in 12 years. She was selected District MVP as well as TGCA and TAVC All-State as 3A Offensive MVP. Allen is a verbal to play volleyball at A&M-Commerce.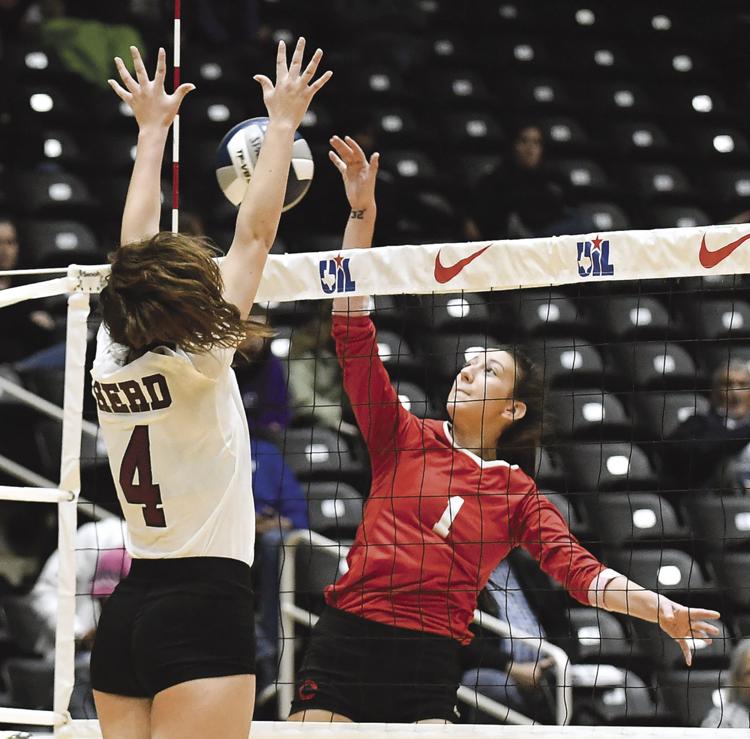 FAITH KRUEBBE
By the numbers: Kruebbe totaled 260 kills, 255 digs, 65 blocks, 31 assists and 47 service aces for a state semifinalist. She was also named Co-Offensive MVP in her district.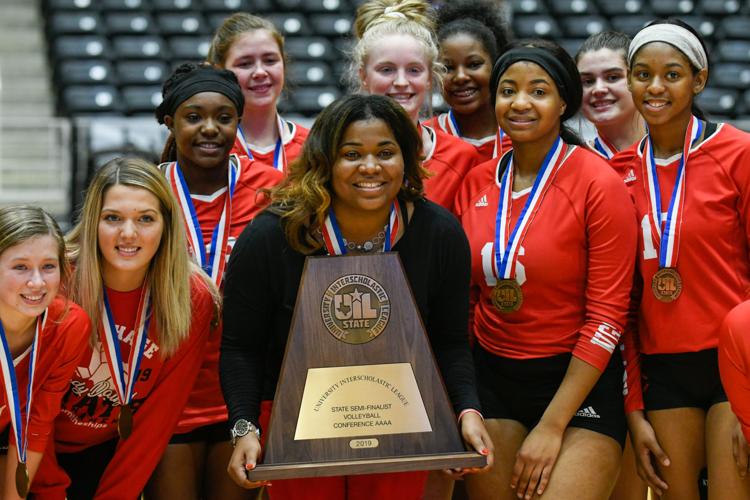 DAWN STEWART
By the numbers: Stewart, in only her second year with Carthage, took the Lady Dawgs to the Class 4A state semifinals. It was the school's first appearance in the state gathering since 2003. Stewart carved a 41-5 overall record before Carthage bowed out to Hereford in the semifinals, 25-18, 25-19, 25-23.
The Lady Dawgs opened the playoffs with sweeps of Palestine, Gatesville and China Spring to advance to the regional tournament in Bryan this past weekend. In the regional semifinals, Carthage lost the first two sets an trailed in the third frame to Splendora before rallying for a 22-25, 21-25, 25-16, 25-19, 17-15 win.
CAMI HICKS
By the numbers: Hicks had 437 kills with a .507 hitting percentage. She totaled 146 blocks, 63 digs and 39 aces.
MIRANDA MIZE
By the numbers: Mize had 334 kills, 83 aces, 69 blocks and 265 digs.
SAMANTHA SOMMERFELD
By the numbers: Sommerfeld had 46 aces, 110 service points, 226 kills, 24 blocks, 24 assists, 305 digs. She has signed to play volleyball at Mary Hardin-Baylor
AIRIKAH PIPPINS
By the numbers: Pippins had 539 kills, 109 blocks, 175 digs and 28 aces.
JILLIAN SHAW
School: Leverett's Chapel
By the numbers: Shaw had 436 kills, 70 blocks, 415 digs and 70 aces.
ASHLEY JONES
By the numbers: Jones totaled 983 assists, 85 aces, was 88.2 percent serving with 184 kills, 143 digs and 45 blocks.
KINSLEY RIVERS
By the numbers: Rivers had 276 kills, 61 aces, 47 blocks and 293 digs.
KRISTEN STEWART
By the numbers: Stewart had 925 assists, 300 digs, 50 blocks, 100 kills and 82 aces.
LEXI BAKER
By the numbers: Baker had 327 kills, 68 aces, 344 digs and 26 assists.
HEATHER CRAIG
By the numbers: Craig had 360 kills, 407 digs, 50 aces, 26 blocks, 14 assists and was her district's MVP.
HAYLEE JORDAN
By the numbers: Jordan totaled 192 kills, 156 blocks, 249 digs and 21 aces.
SIERRAH RICHTER
By the numbers: Richter tallied 1,510 assists, 135 aces, 296 digs and 78 kills.
REESE GRIFFIN
By the numbers: Griffin tallied 569 digs, 189 kills and 55 aces.
SAM BELL
By the numbers: Bell, the MVP of District 16-3A, finished with 421 kills, 408 digs, 66 aces and 24 blocks.
ABBY ERVIN
By the numbers: Ervin finished with 266 kills, 167 digs, 11 assists and 35 aces.
KASI JONES
By the numbers: Jones had 424 digs, 291 assists, 193 kills, 35 blocks and 95 aces.
ANGELL EVANS
By the numbers: Evans had 545 digs and 28 aces.
JADEN PARKER
By the numbers: Parker had 672 assists, 168 digs, 68 aces and 13 kills.
Big Sandy: Gracie Jenison; Chyler Ponder; Elizabeth Worden
Carthage: Makhai Lewis; McKenna Zett; Chesney Baker; Addison Surratt; Jada McLinn
Elysian Fields: Adrian Pacheco; Sha'Mya Glenn; Sabra Griffin; Hali Mitchell
Gilmer: Madyson Tate; Delaney Wilson; Alexia Mathis; Aaleya Morton; Kirsten Waller
Leverett's Chapel: Michelle Jamaica
Linden-Kildare: Peyton Turner; Kendall Wells
Longview HEAT: Jordan Parker; Jaelyn Cleveland; Jenna Parker
Paul Pewitt: Destiny Jones; Calli Osmon; Kailyn Jones; Mya Heath
Pine Tree: Malaeka Wilson; Hannah Berry
Sabine: Mikinzi Cantrell; Maddie Furrh; Aubree McCann
Union Grove: Brooke Reeves; Shayla Gallagher
Union Hill: Hailea Downs; Londyne Fort; Briana Edwards; Alex Mitcham
Waskom: Alaina Dyson; Skyie Middlebrook
White Oak: Emma Hill; Natalie Reed; Macy Weeks; Alysa Hall