UT Health Carthage has set up a respiratory clinic and the Panola County courthouse remains closed to the public as cases of COVID-19 coronavirus expand in East Texas.
No such cases had been announced in Panola County as of Thursday morning, but the Northeast Texas Public Health Department said Wednesday a 91-year-old Smith County man was the first recorded coronavirus death.
As of Thursday morning, East Texas had reported cases in Smith, Gregg, Rusk, Harrison, Shelby, Morris, Van Zandt, Upshur, Cass, Bowie and Hopkins Counties. Louisiana was also reporting cases in Caddo and DeSoto Parish.
The hospital said it was pre-screening all patients and asking them to call (903) 596-DOCS before visiting one of its facilities.
Those patients experiencing symptoms with COVID-19, including fever, cough and shortness of breath, are being directed to a respiratory clinic for further assessment. The clinic is located across the street from the hospital's emergency room.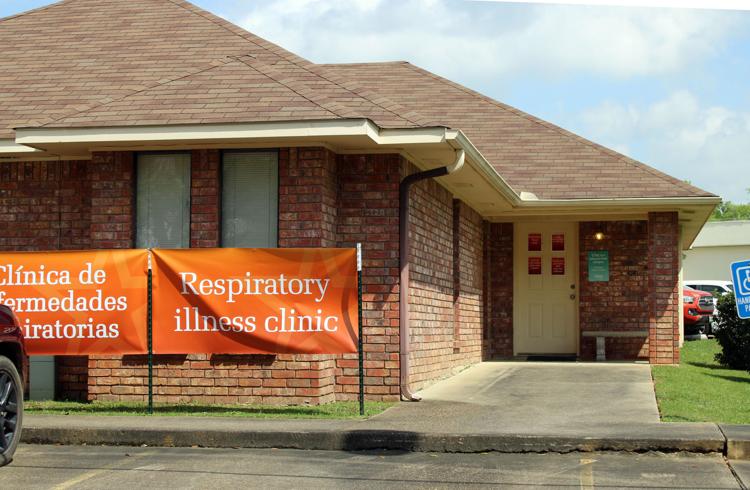 The hospital and its clinics has also restricted visitation to on-duty staff, physicians and patients seeking care, except in certain situations. Telehealth services are being provided as well; patients can call their provider at (903) 596-DOCS or the patient portal.
"We are committed to treating every patient who needs medical care," Allison Pollan, director of communications for UT Health East Texas, said. "Our expert, well-trained clinicians regularly care for patients with respiratory illnesses and other infectious diseases. Our providers and staff follow best practices, using recommended tools and techniques to protect themselves, including the use of personal protective equipment.
We are closely monitoring updates from the World Health Organization, the infection rate from the Centers for Disease Control and Prevention and other tracking tools. We will rely on our emergency management plan and practices to care for suspected and confirmed cases of COVID-19."
The hospital said current testing protocol requires clinicians to contact local county health departments for determination of further COVID-19 testing if other illnesses, such as the flu, are ruled out.
"If the health department advises COVID-19 testing, samples are sent to a lab for testing," Pollan said. "There are public and private labs currently conducting COVID-19 analysis, including the Public Health Lab of East Texas in Tyler."
UT Health did not release information on the number of beds or ventilators available at the Carthage hospital. When asked if patients with the most serious cases of coronavirus would be able to be treated in Carthage should the need arise or if those patients would have to be transferred to a larger hospital, UT Health said it monitors care for all of its patients.
"As far as treating patients at our hospitals, we continuously monitor how we can appropriately care for all of our patients," Pollan said. "As part of a larger health system, we have access to additional resources if needed."
Panola County Judge LeeAnn Jones on Thursday said the courthouse and Panola County Judicial Center would remain closed to the public next week for the safety and welfare of employees and citizens.
Courthouse offices are up and running, but residents are being asked to conduct business over the phone or email. Residents with matters that require a physical visit are being asked to schedule appointments to come to the respective county office. Phone numbers and emails for all county offices are listed on the county's website at www.co.panola.tx.us.
Jones had previously issued a state of disaster declaration Wednesday.
Jones also said Thursday that the planned Tuesday, March 31 county commissioners meeting would be closed to the public. The meeting will be accessible live through the ZOOM app with the code 551-893-257.
"There will not be any video, but there will be audio and you can ask questions and converse with the court if necessary," Jones said. "We apologize for the inconvenience, but the safety of our employees and the citizens of Panola County is of great concern to the Panola County Commissioners' Court."