The National Weather Service has issued another heat advisory for Panola County through Thursday as heat indexes are expected to climb to 105 to 110 degrees.
"A heat advisory means that a period of hot temperatures is expected," the NWS said. "The combination of hot temperatures and high humidity will combine to create a situation in which heat illnesses are possible. Drink plenty of fluids, stay in an air-conditioned room, stay out of the sun, and check up on relatives and neighbors."
Tropical Storm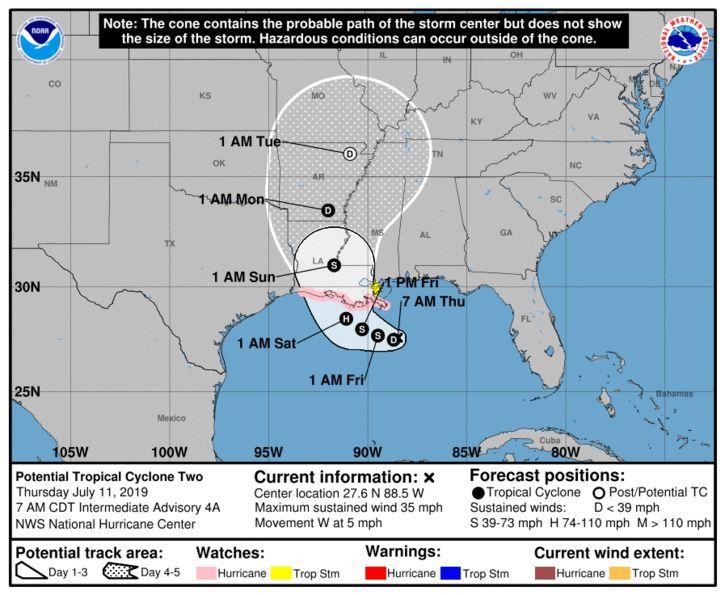 A potential tropical storm expected to make landfall in southern Louisiana this weekend could bring additional rains to Panola County.
The National Hurricane Center's Thursday morning advisory puts Panola County in the path of the storm between 1 a.m. Sunday, when it is expected to be a tropical storm, and 1 a.m. Monday, when it is expected to be a tropical depression.
Potential rainfall forecasts have not yet been released for the area.
The NHC's forecast "cone" is designed to track the probable course of the storm's center up to five days out from its current position.