After staying inside for weeks, residents at a Tyler assisted living facility were treated to an outside adventure Friday featuring horses, antique cars, costumes, families and balloons. 
Separated 6 feet apart, residents were outside of Prestige Estates Assisted Living and Memory Care surprised to see their families drive around the buildings in a decorative parade.
Ashley Westerfield, life enrichment coordinator, said the outdoor parade was created to help residents feel better during their isolation.
"What they're missing is their families and their families are missing them," she said. "There's nothing as good as being able to see your great-grandbaby."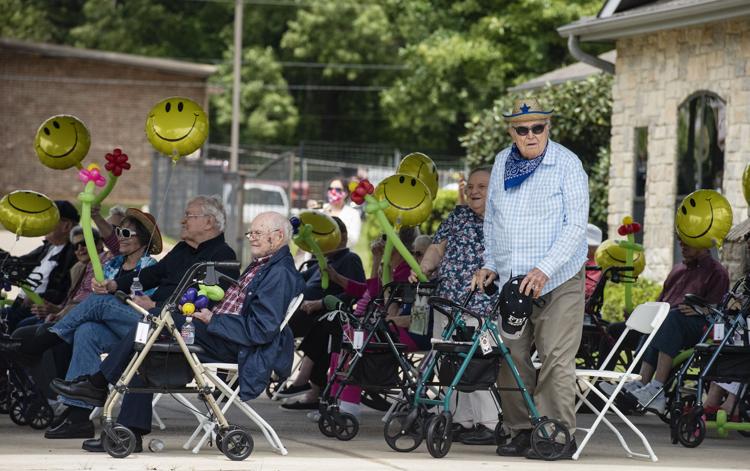 Families drove around the facility with signs as the residents waved to their loved ones to reconnect with them from afar.
Health-care workers, fire trucks and a Corvette club were a part of the parade. Prestige Estates secretary RoeAnn Presley rode her horse to entertain the residents as well.
Local boy scout troops also helped by leading the parade and holding flags, and clowns made balloon flowers for residents.
For the parade, the staff made stickers and placed them 6 feet apart for people to maintain social distancing.
"We're a family," she said. "It's like going to work and seeing your 50 grandparents."
"It's just about joy and happiness and bringing people together, even though they can't be together-together," she said. "This is just over the top excitement. It's like a huge surprise party for 80 residents."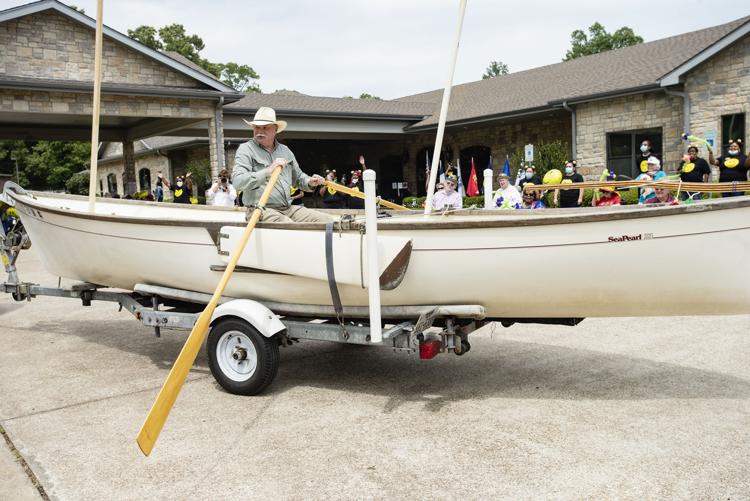 Westerfield and the Prestige staff have been putting together tons of fun games and activities, including noodle ball, daily devotionals and stretch classes. During noodle ball, residents use parts of pool noodles to hit balloons up and down the hallway.
The staff members are doing the same activities they normally would do while adhering to social distancing and staying inside guidelines, she said.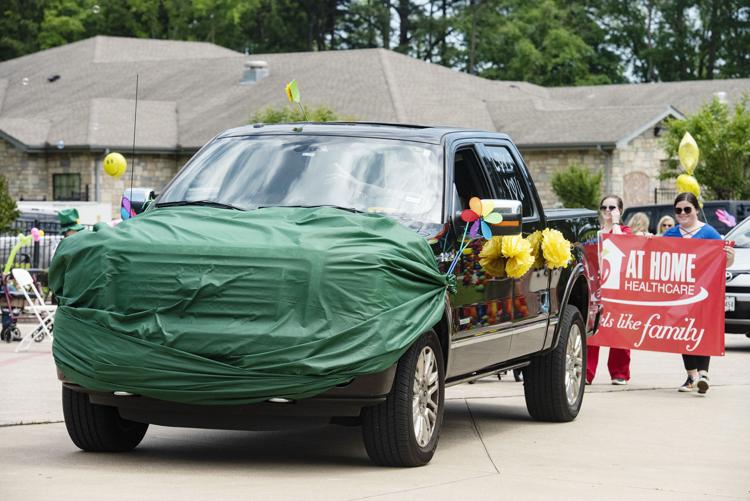 "We're doing everything we can to make sure we're protective of them and the staff," Westerfield said.
The struggles for these residents and others at similar facilities are different than the average person who has to stay at their house.
"We have our house. Many people here have a living room and bedroom and that's it," she said. "They just have this small area."
Activities and good nutrition are the best thing for them at this time.
Westerfield describes her job at Prestige as "cupcakes, butterflies and happiness" and it still is, except with a different routine due to the coronavirus.
For Prestige Estates staff, residents seeing their loved ones from a safe distance with health and safety in mind is a high priority.
Owner and Executive Director Christy Redman said Prestige Estates is thankful for the community's support and understanding during the COVID-19 pandemic.
"We're keeping good attitudes and keeping residents' spirits up," Redman said.